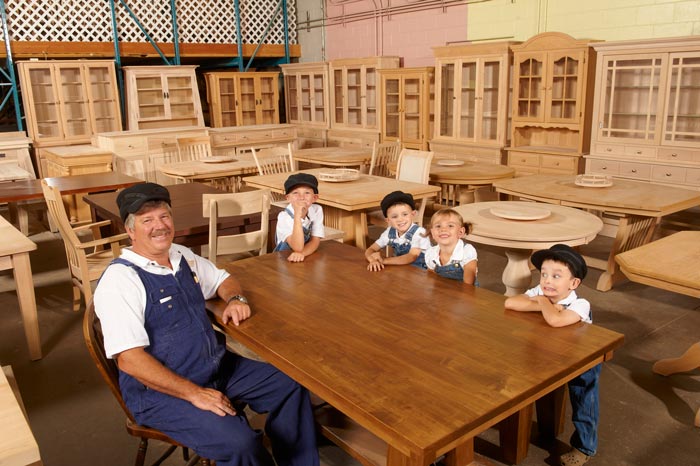 We are a cottage industry where Mennonite farmers build the furniture on their farms and take great pride in their craftsmanship. The furniture is made by hand. Some of the builders use belts and pulleys to drive the machinery instead of using hydro.
We do custom finishes from colour matching to two tones and even distressing. We also carry a wide variety of standard colours from light to dark.
Not only do we sell furniture but also a wide range of giftware which includes colonial candles, pictures and other unique giftware items for all seasons.